New Plaques Installed in O'Flaherty Memorial Grove, Muckross Arboretum
16 February, 2015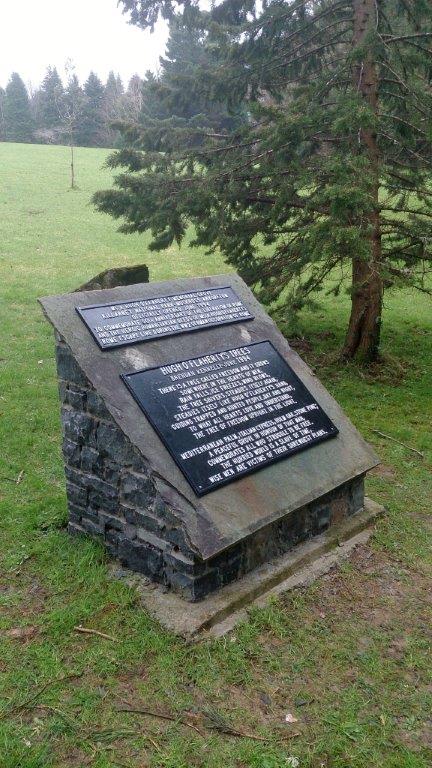 After some unavoidable delays, the new Rome Escape Line Plaques have now been installed at the O'Flaherty Memorial Grove in Muckross Arboretum. The Grove was originally opened in June 1994 to mark the 50th Anniversary of the WW2 Liberation of Rome (June 4th 1944) and the role played by Monsignor Hugh O'Flaherty in saving some 6500 people from Gestapo capture.
On the occasion of the 1994 opening, renowned poet Brendan Kennelly penned and read a wonderful poem titled, "O'Flaherty's Trees". As well as referring to the June 1944 Liberation, the new plaques present the full text of this poem.
The Hugh O'Flaherty Memorial Society wishes to acknowledge that the installation of these new plaques was made possible through the support of Killarney National Park, stonemason Simon Mangan from Woodlawn, Killarney and Keith McMahon & John Carroll from MC Construction.