Fr. Shay Cullen announced as recipient of the Hugh O'Flaherty International Humanitarian Award 2016
06 September, 2016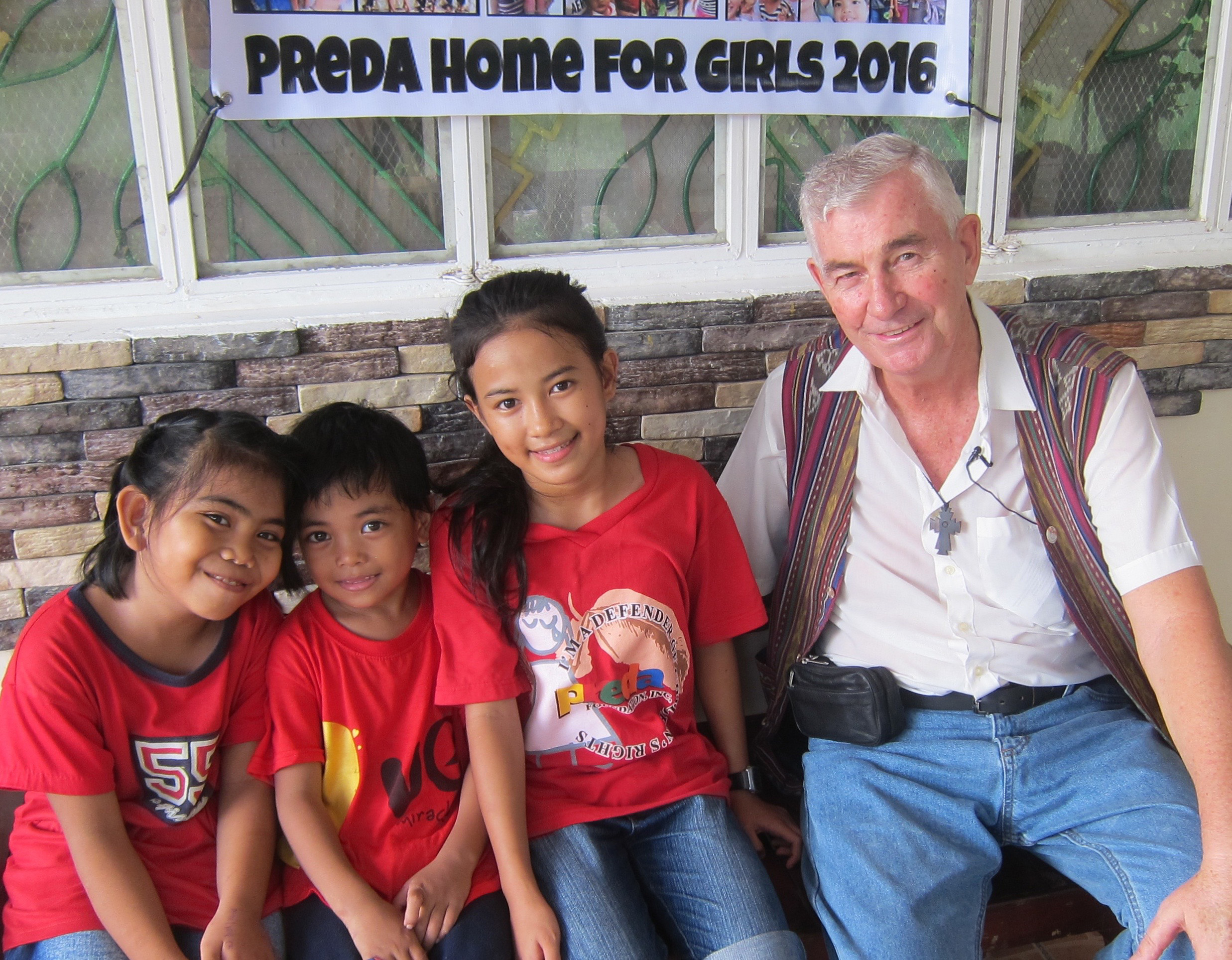 It was announced that the 2016 Hugh O'Flaherty International Humanitarian Award will be awarded to Fr. Shay Cullen, Dublin born Columban Missionary in the Philippines.
The Award will be presented to Fr Shay by Cllr. Brendan Cronin, Mayor of Killarney Municipal Authority on Saturday evening November 5th at an Award
Ceremony in the Killarney Avenue Hotel.
This year marks the ninth year of the Memorial Commemoration of the Monsignor, organised to raise awareness of the Humanitarian work carried out by the Monsignor, when during WW2, together with his colleagues in the Rome
Escape Line, he saved over 6,500 people from the clutches of the Nazis who had occupied Rome at the time.
Over the past few months nominations have been invited for people or organisations, which have displayed the same humanitarian ideals and principals of the Monsignor and would be deserving of this Award. A shortlist of 11 Nominees was considered by the independent Award Panel, at which it was agreed that Fr Shay Cullen would receive the Award for 2016. Fr Cullen was nominated by Matt Moran from Cork.
Born in Dublin, 27 March 1943, educated at Presentation College, Glasthule, Co. Dublin Fr Shay completed his college education at St. Columban's, Dalgan Park, Navan, and was ordained in April 1969. He was subsequently assigned to parishes in Zambales and Olongapo City, Subic Bay, on the main Philippines island of Luzon.
Father Shay Cullen established the (*) PREDA Foundation in Olongapo City, in the Philippines in 1974 to promote human rights, justice and peace. Believing that poverty, violence and child abuse are barriers to peace and give rise to
extremism, he strives to eliminate child abuse and promote respect for children's rights.
He works for peace by working to change the unjust economic political and social structures and attitudes that allow such abuse. His mission for justice and peace is ecumenical; open to people of all faiths. It is based on taking a stand for human rights and protecting the dignity of every person, in particular exploited women and children.
Chairperson of the Hugh O'Flaherty Memorial Committee Jerry O'Grady said "Fr Shay has given his life to protecting the human rights of oppressed and exploited children and has fearlessly challenged those who were not prepared to shoulder their responsibilities, including local vested interests, local and national government in the Philippines and the USA Government"
Upon hearing the news of the Award, Fr Shay said, "
On behalf of those children we have rescued and those human rights workers who like Monsignor Hugh, continue to work for the unjustly imprisoned ,the refugees trying to escape from Isis and war and those risking their lives to help them escape, I gladly accept the award
".