Memorial Concert to take place in London
02 March, 2011
MEMORIAL CONCERT TO TAKE PLACE IN LONDON
A special performance capturing the story of Monsignor Hugh O'Flaherty is set to take place in London on Friday April 8th.
Refuge in Rome will outline the story of the Monsignor and his associates in Rome who
saved over 6,500 Allied prisoners of war
, Jews and other civilians from occupying Nazi troops during World War II. The performance will be presented through a combination of music and poetry designed to capture the real atmosphere and narrative of the story.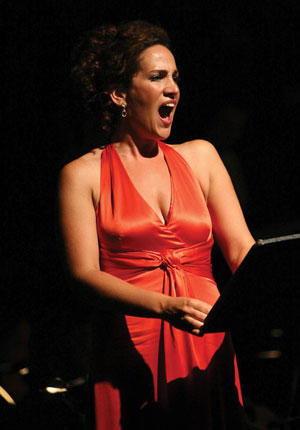 Fiona Murphy (soprano) and Owen Gilhooly (baritone), accompanied by repetiteur, Ciara Moroney, will entertain with songs including patriotic ballads and opera which Monsignor O'Flaherty loved.
There will also be a selection of the songs of the well-known ballad-singer Delia Murphy, wife of Thomas Kiernan, Irish Minister Plenipotentiary to the Holy See at that time. Delia was one of many people, who worked under cover with Monsignor O'Flaherty in his "Rome Escape Organization". Actor, Iarla McGowan will narrate the story.
The performance is part of a dedicated Irish Heritage event taking place in the UK capital that weekend which aims to promote the best of Irish and Anglo Irish literature, as well as music and young performers.
Members of the Hugh O'Flaherty Memorial Society in Kerry are inviting fans and supporters of the Monsignor to attend the event as part of a group that will travel to London for the weekend of the concert. Anyone that is interested in coming along to the event is advised to contact
Jerry O' Grady on (083) 397 3301
.
Mr. O'Grady said "
This event is a must for anyone that is a supporter of the Monsignor and his outstanding story. We are looking forward to the visit to London in April to enjoy an entertaining and positive celebration of his life and we welcome as many people as possible that are interested in joining us on the trip
".
The Monsignor's nephew, Hugh O'Flaherty and his wife will also be attending the event as special guests on the night. Commenting on the event, Mr. O' Flaherty said: "
Monsignor Hugh would have regarded any tribute to him as excessive. He never liked to claim credit for his wartime activities
.
Though genuinely modest, nevertheless, he liked to be greeted and recognised in his home country. But he had many friends in Britain, too and loved to visit London".
The event takes place at
St. James' Church
, Spanish Place, 22 George's Street, London, W1U 3QY and the performance begins at 7.30pm. Tickets are priced at £20 and further information about the performance can be found at
www.irishheritage.co.uk