Billy Vincent RIP
21 October, 2012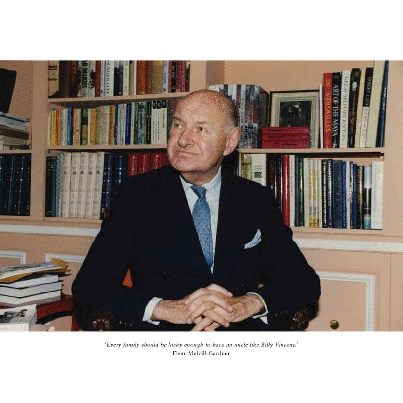 The Hugh O'Flaherty Memorial Society was saddened by the news that one of Killarney's fondest citizens and a most supportive Patron of the O'Flaherty Memorial Society has passed away.
Billy Vincent
and Hugh O'Flaherty became close friends after the liberation of Rome towards the end of WW2. Billy was a military officer and was in hospital in Rome being treated for injuries when he was visited by the Monsignor and as soon as he was fit enough to leave his hospital bed on a daily basis, the Monsignor would collect him in his "small" Italian car and for some two weeks, he introduced him to the "Seven Hills of Rome" and the beautiful and historic city that lay within.
Billy once remarked that two 6ft+ Kerry men whizzing around Rome in such a small car must have been a sight.
Jerry O'Grady, Chairman of the Hugh O'Flaherty Memorial Society said, "
When we invited Billy Vincent to become a Patron of the Society, he responded enthusiastically and generously and was looking forward to seeing the completion of the Memorial sculpture in Killarney
".
It was ironic that Billy passed away just a few days after members of the Memorial Society returned from a trip to Rome where they re-traced the Monsignor's WW2 footsteps.
Jerry O'Grady added, "During last week also we followed the Rome Walks Guidebook (O Roma Felix), which the Monsignor co-wrote with Bishop John Smit, the Canon of St Peter's. Many of these routes must have been travelled by The Monsignor and Billy Vincent during their two weeks of day trips".
The Memorial Society extends its sympathy to his wife Elisabeth and family at this time of their sad loss.